I got to go on a road trip Monday.
The picklets are still studying Grant Wood and because of that study we all got to go and see a HUGE work of art by Grant Wood!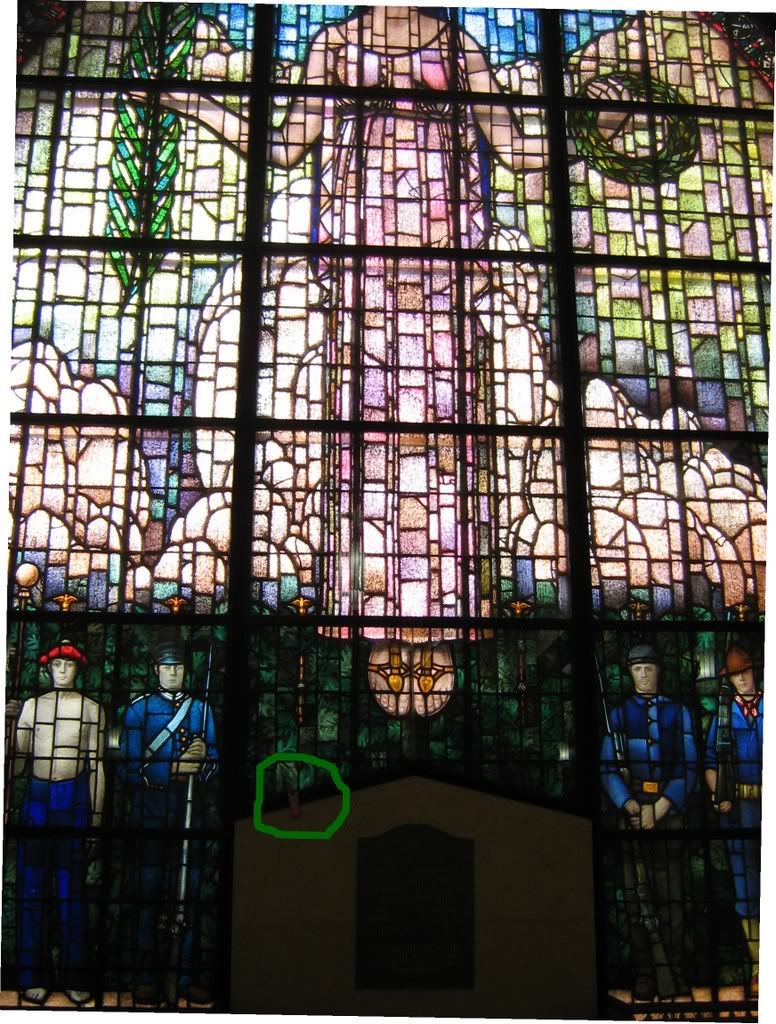 This stained glass is HUGE! Way bigger than a wee mouse such as myself. (I am circled in green) It features 6 soldiers who stand 6 feet tall ranging from Revolutionary War to WWI eras. Woods sister Nan posed for the angel.
After viewing the window we looked at the Cedar River. Gerty got very dizzy watching the rapids. I thought it was very cool!
We then went to various sites and I got to experience Spring in Iowa. I was almost eaten by a dinosaur and I got to feed ducks along with seeing the sites.
I was very tired and took a nap while the picklets had piano lessons. Then we were on the road again. We met up with Cool to eat supper and window shop at a huge mall. We walked and walked and walked. In the mall was this huge mural that I got my picture taken by.
I had another great day with the Pickle Family. On the way home Gerky told me that I would be leaving Iowa this week to visit another family. I am going to miss Iowa and the Pickles, but being the Adventure Mouse that I am, I am always ready for another good adventure!